Celebrate Christmas like never before in the Netherlands!
Internationals, Expats and Locals alike are invited to experience the magic of the holiday season with a traditional American celebration of Christmas!​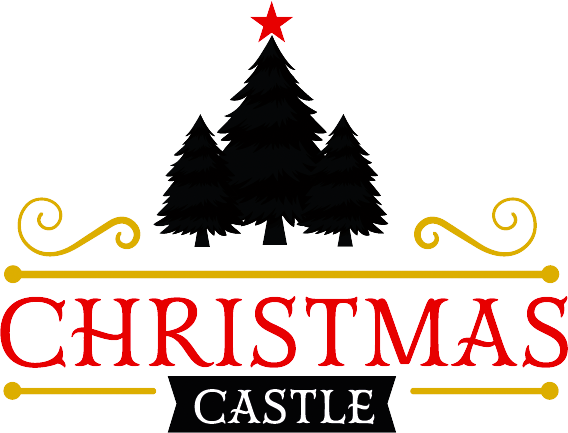 Experience the Magic of the Christmas Castle
We all know Santa Claus lives at the North Pole, but while he's in town, take a peek inside his home-away-from-home at Kasteel Geldrop! Take a magical tour through the castle, each room is an experience unto itself!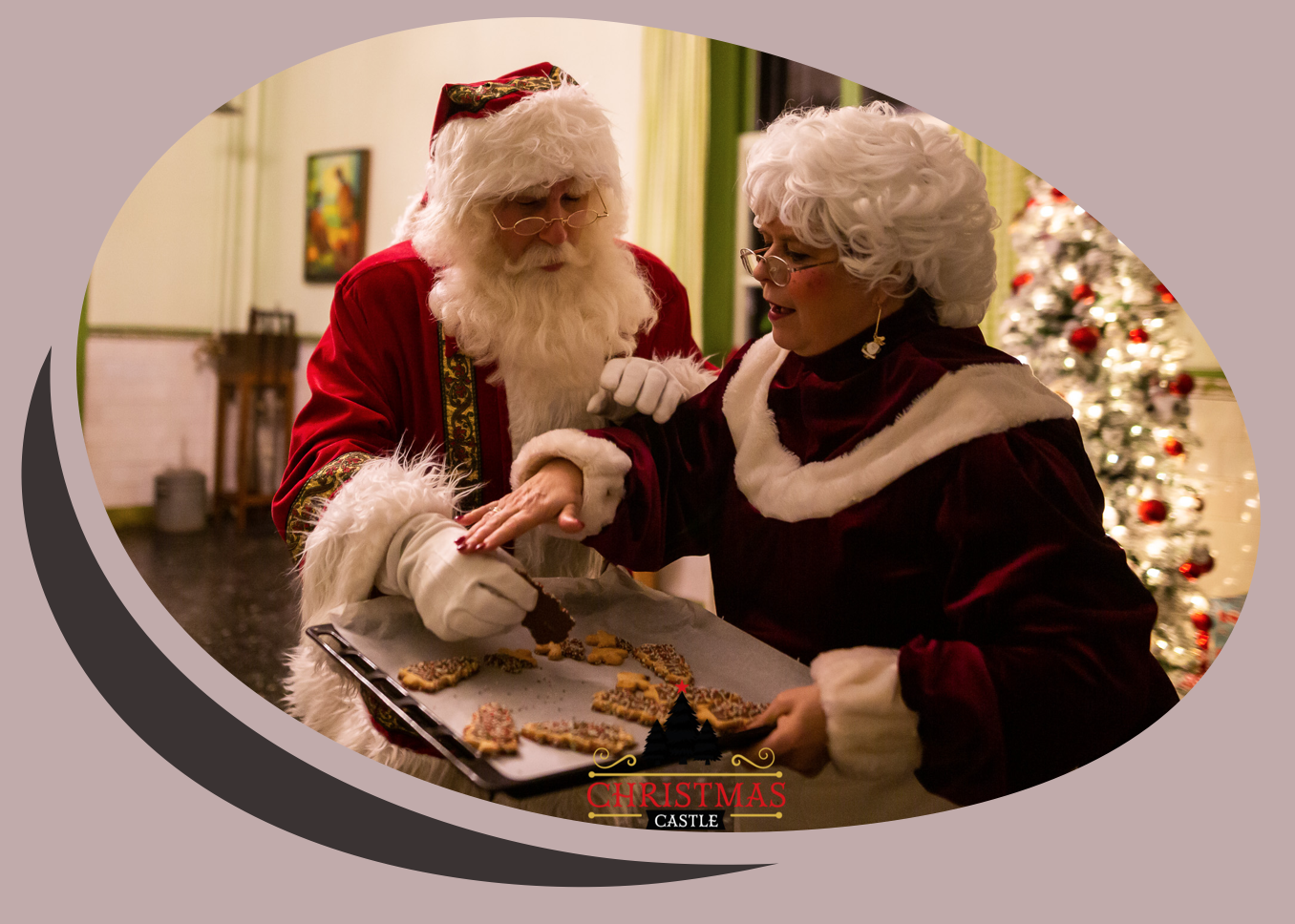 Enjoy gingerbread cookies in Mrs. Claus' Kitchen
The first stop is Mrs. Claus' kitchen. Watch as Mrs. Claus bakes her famous gingerbread cookies. A nibble here and there and it's off to discover the next room in the Castle!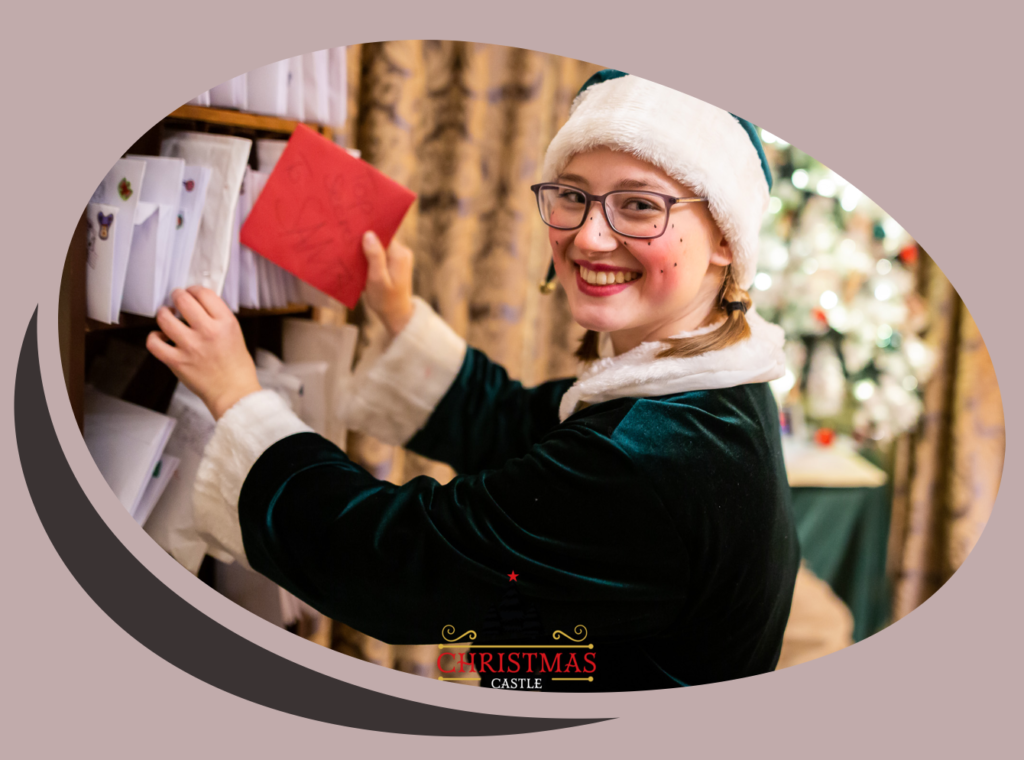 Post your letter to Santa at the Christmas Post Office!
,At the Christmas Castle Post Office all the mail from children all around the world is sorted through. What was on your list for gifts from Santa this year? Children can write and post their letters for Santa here.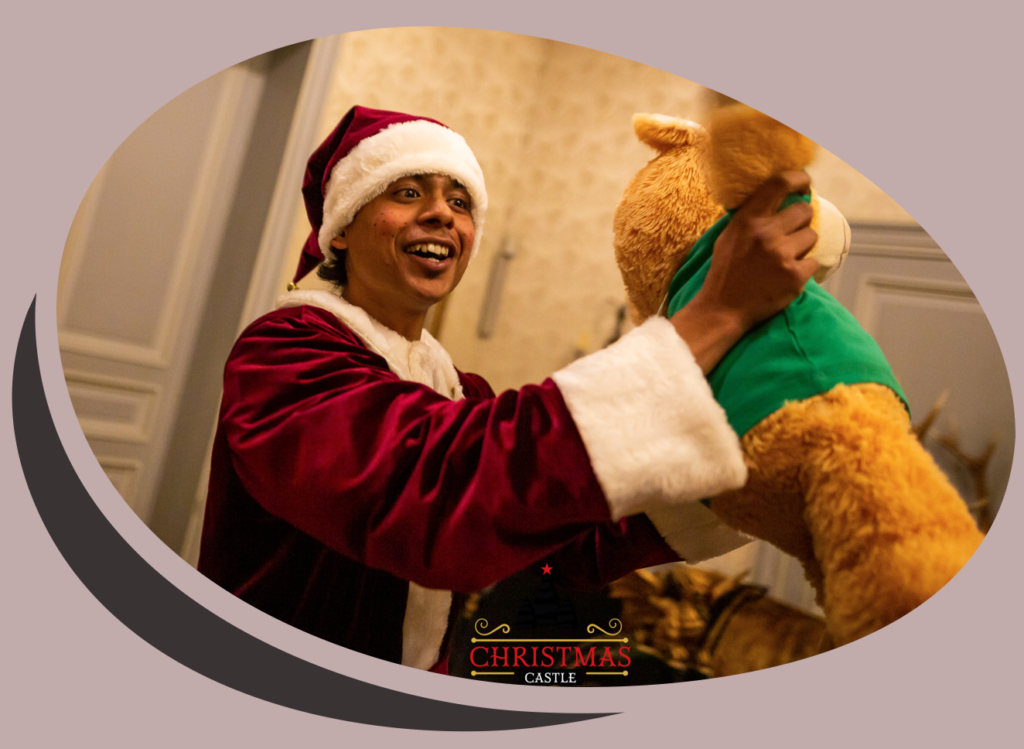 Watch the elves tinker away in Santa's workshop!
Next stop: Santa's Workshop! See where the Christmas elves wrap all the Christmas gifts. The elves tell stories about how Santa flies around the world in just one night. Help the elves load up his sleigh for the trip!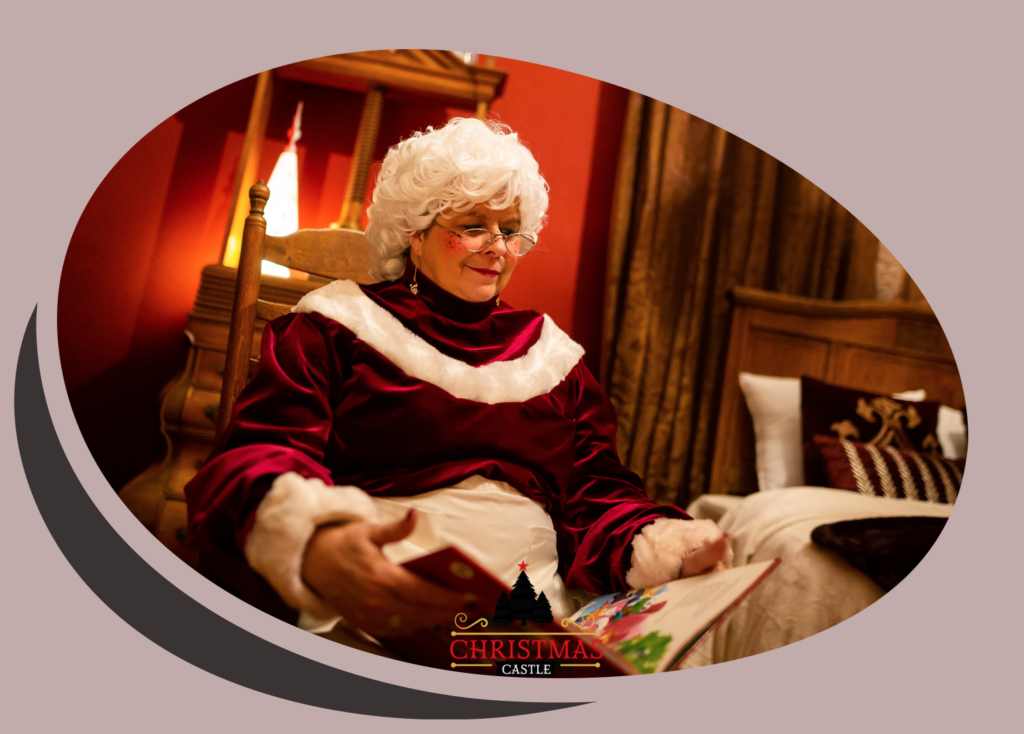 After a hard days' work Santa and Mrs. Claus are tired, discover where they rest their head at night as you explore their Bedroom…. But be quiet! Someone may be sleeping there!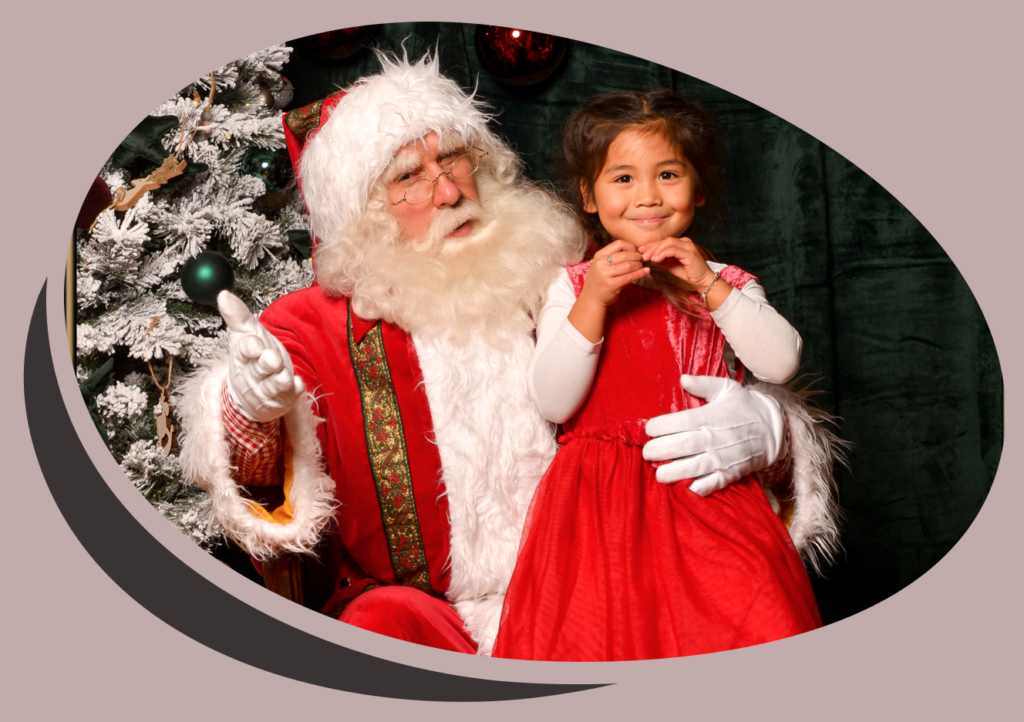 Visit Santa and take a keepsake photo with him!
And finally, join Santa in his office for a picture together, absolutely drenched in Christmas décor. There are plenty of photo options for parents to choose from, from digital packages to printed photo's in Christmas frames (an extra charge applies). This is the beginning of your family's new Christmas photo tradition!
Each adult and child who is able to walk (1+ years old) must have a valid ticket to enter the Christmas Castle. You can purchase your tickets using the link below. Your ticket provides you access to the Christmas Castle during a specific time slot. During this time your group will be guided through the Castle by one of our Elves. The tour lasts approximately one hour. We kindly request that you arrive at least 15 minutes before the time slot allocated on your ticket, so that you can enter the Castle on time with your group. Please allow for time to park your car/bike and walk to the Castle.
This is a Christmas event you don't want to miss, a magical experience for children and adults!
Click on the presents below to purchase your tickets today!
The Christmas Castle serves the purpose of spreading the magic of Christmas to everyone, including families and children who might not be able to pay for a ticket. We are partnering with Stichting Het Vergeten Kind and Combinatie Jeugdzorg to reach these families and invite them to visit Santa at the Christmas Castle for free. In order to give these families this experience free of charge we are looking for sponsors who can help. Companies can support this social initiative by providing financial or product sponsorship.
For more information, please contact us at info@eventioninc.com, or visit this page for sponsorship opportunities.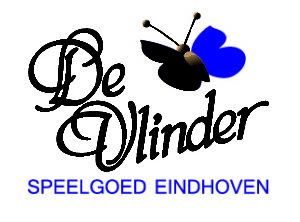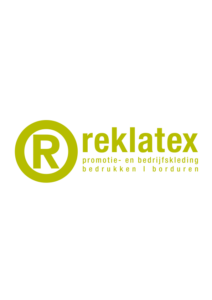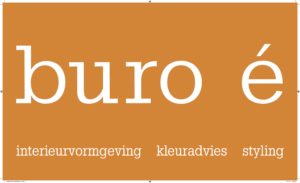 So you're bursting with Christmas spirit and want to know how you can be a part of this fantastic and unique event? Come join the Christmas Castle team, there's plenty of things to do! We need lost of Santa's little helper Elves, but we also need Production Assistants and Shop Attendants. Want to know about the different roles we have available?  Visit this page to find out about all the opportunities, and maybe we'll see you in an Elf outfit at The Christmas Castle! 
*Note: This event is produced by Evention inc. You will be redirected to the website: www.eventioninc.com to purchase your tickets.